Category: Latest News
Published: 07 February 2014
Written by Super User
Hits: 6033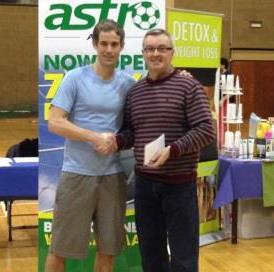 A huge congradulations to our GYM persons of the year Brona Snow and Michael Manning!
Brona and Michael have both put in astounding work through the course of the year attending the gym upto six times a week, seeing incredible results and have both being an absolute pleasure to have around the GYM.
We caught up with Brona today who was delighted with her award and had this to say
"I go to the ALSAA GYM about 5 days a week, its very enjoyable, the staff are brilliant and there is a great athmosphere!"
Brona and Michael have both being awarded a years all inclusive membership for all their hard work. Keep it up guys. Well deserved!
Please enter your name and email to subscribe to our Ezine.